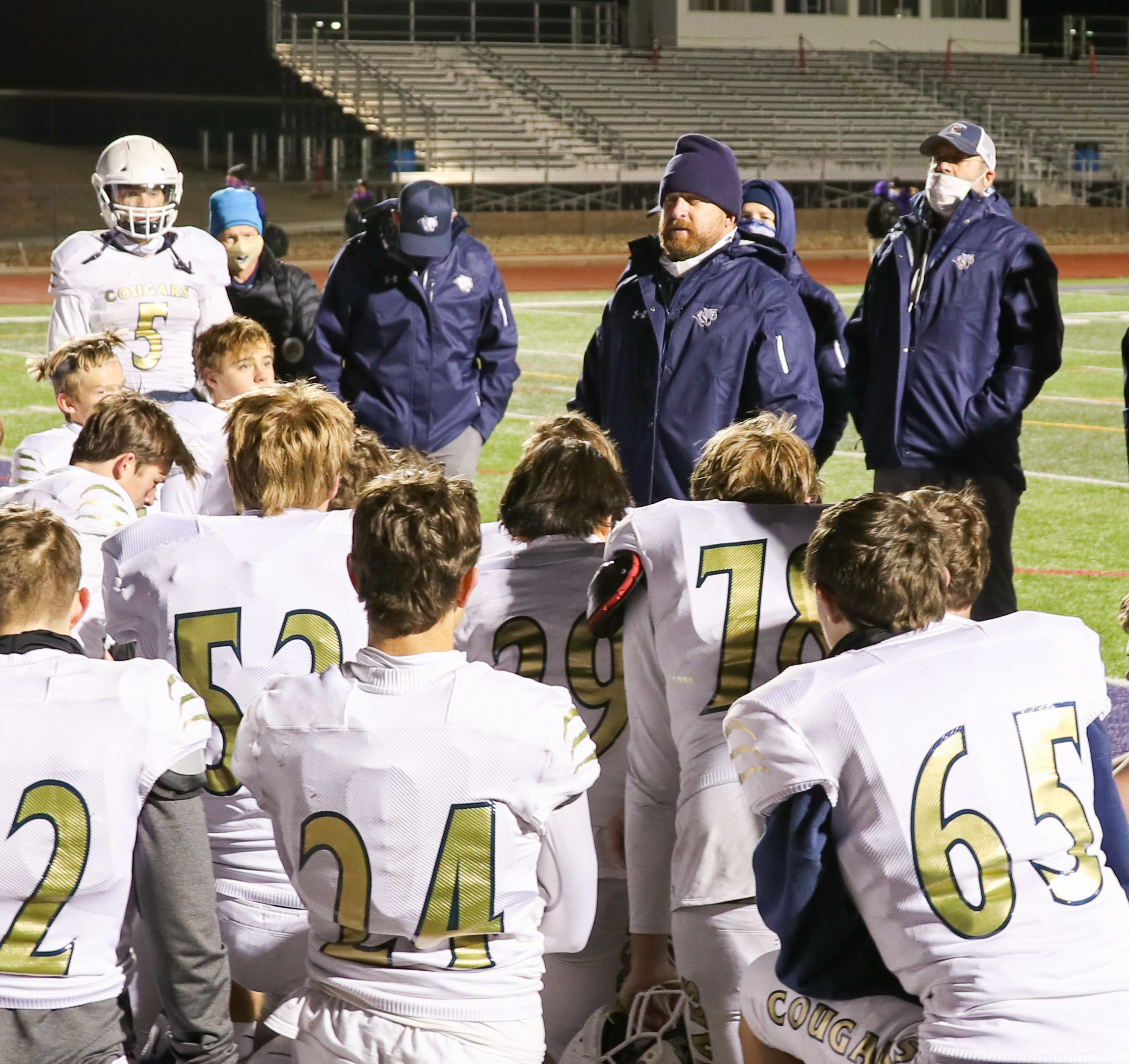 Leading in a COVID World
Leadership is a skill our young people struggle to grasp, given the public pressures in today's society. I gravitated towards mentors who found success at a young age in my teens, and I tried to emulate their behaviors. We are taught by watching, imitating, or reading books about leadership. We see public displays of leadership by famous athletes, Hollywood's elite, or even our government officials.
Since becoming Head Coach at Evergreen, I, along with ALL coaches in the World, dealt with COVID restrictions and unknowns. COVID drastically changed the coaching profession, with coaches and teachers leaving the business altogether. As we watched our players thrust into inconsistent and unbalanced school and sports restrictions, we watched our players' withdrawal as one of our main ways of learning by watching our mentors suddenly become a challenge. As a first-time Head Coach under these restrictions, my leadership style needed to shift. My expectations needed to change to create an environment where our players could continue to find their voice at a significant time in their lives.
We quickly realized that trust between our players and our coaching staff lacked consistency. Without trust, how could our players feel safe opening up while the World shut down? We established the ultimate open-door policy by creating our "conversation circle." Given the social distancing mandates, the days of huddling as an entire team got taken away from us. Instead, we used the lacrosse circle at the center field as a literal circle of trust. All conversations, actions, thoughts, and comments inside that circle come without worry of repercussions. The circle represents a space of trust between coaches and players while giving the team a place to handle "beef" with teammates and coaches.
Most teenagers are naturally closed off. They view authority figures as "bad guys,' or at a minimum, they come into interactions closed off until the authority figure earns their trust. Teens do not offer confidence easily; instead, they tend to view consequences for poor decisions as a personal attack on their character. Homo Sapiens have the unique ability to question people from outside of our tribe. Our ability to watch, learn, and decide on a person's character is one of the main reasons we sit atop the food chain. This lack of blind trust is a simple genetic code.
As we build our football culture, my experience shows me the foundation of trust must start from our first interaction with our student-athletes. I openly speak about my family struggles with my Mother's alcohol and drug abuse or my chronic pain issues. By doing so, barriers get broken, and the conversation circle allows others to share. Once trust gets established, then mentorship takes root.
Leadership sprouts once the circle of trust gets established, and our student-athletes feel safe with their voices. Our foundation then gives way to our true definition of "servant leadership" and creates the building blocks for our culture.
Leading cannot stop at the voice-finding phase. Leadership happens behind closed doors when decisions are made for the collective and not for the leader: this is the stage where we fail our young people, who live in a world where social media encourages sharing our wins and hiding our defeats. We tend to see leadership in terms of external gratification. However, my experience as both a CEO and a Head Coach verifies that authentic leadership happens behind the veil. Leadership decisions should always reflect the best interests of the collective. Gaining 100% buy-in represents the diamond standard, but leadership decisions often will be met with some type of resistance. This resistance is a positive cultural trait because it links to our trust standards. If every leader's decision gets met without resistance, I challenge the reader to look deep at your team or corporate foundation, which may have foundational cracks.
Selfishness is often a trait of a failed foundation. Leading cannot function without earning the trust of your teammates, and making decisions in the best interests of everyone else takes precedence over your own needs. Teaching this leadership style to our players is a proven path on the Evergreen Football Team and a necessary tool for our athletes growing and changing in a COVID world.
With Love,
Coach MVP